Real Estate
What Does a Seller's Market Mean if You Are a Seller?
3 min read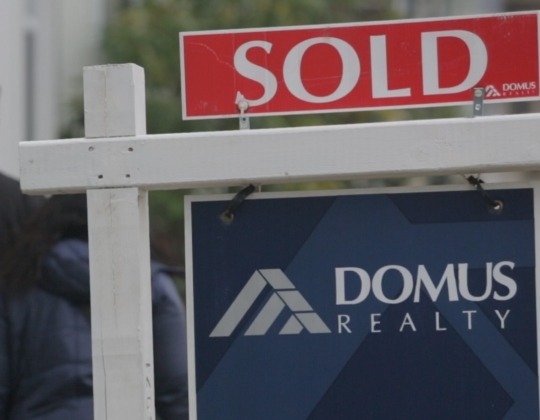 Record high demand and limited supply are driving up home prices, creating a seller's market.  The term itself insinuates that it is indeed a great time to sell, but what does it really mean for those looking to sell right now?
As you may have heard or noticed, homes are frequently selling above asking here in Halifax.  In some cases, as much as 100k over asking!  The current market conditions have created an optimal time for those looking to sell, meaning you may see multiple offers on your home and depending on the demand for your particular neighbourhood and style of home, may even have an accepted offer in under 24 hours of listing!
If you're looking for a multiple offer/quick sale situation, there are a few things you can do to create the most favourable experience and spark the most interest for potential buyers.
These include:
Making sure your home is completely prepared for sale.  This may include hiring a home stager or staging the home yourself.  Buyers will tend to overlook small defects in the home when demand is high and supply is low, but you still want to ensure that they can envision themselves living in the space.  Aggressive paint choices and an abundance of furniture and personal belongings can make it more difficult for potential buyers to resonate positively with your home.
Know where you are going next.  If you are selling in a seller's market, that means you are potentially buying in one too. If you are planning to make a purchase, be sure to have your pre-approval in place so that you can offer quickly once your own home has a conditional sale.  Know that just as your home will be a hot commodity in this type of market, so will the homes you are looking at. If you are planning to rent and wait out the market for a bit, be sure to have already sourced potential places as a seller's market often sees buyers looking for quicker closing dates.
Price your home realistically.  In a seller's market, it can be tempting to pad your asking price to leverage the market's motivated buyers.  However, this may end up backfiring in the long run if it is clear to see that the value just isn't there.  Work with your realtor to put together an asking price that will ensure you get what the home is worth and perhaps position you for the coveted bidding war scenario.  Who knows, you may even end up at the higher price point in the end!
If you find yourself in a situation with multiple offers to consider, it may be tempting to simply take the highest monetary offer, however, you may want to take other factors into account.  Work with your Realtor to determine how much they are offering for the earnest money deposit, down payment, closing period, conditions listed and any unusual requests or allowances.  Sometimes, if the offer is too good to be true, it just might be.  Make sure to read the fine print to make sure you are comfortable with everything listed before going forward.