Domus News
Our Story
4 min read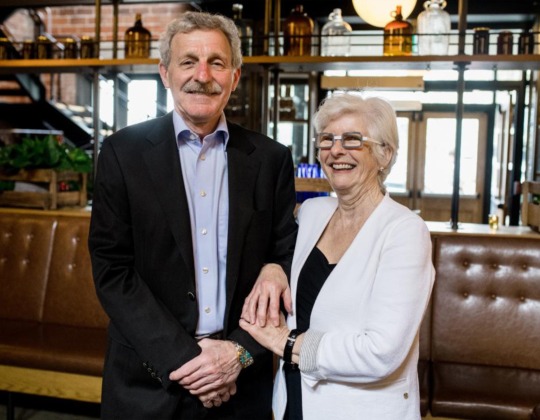 When Sandy Rutledge and Gail Morris started Domus Realty over 30 years ago, they were looking to create more than a brokerage, they were striving to build a community.
At the time, larger brokerages were the norm and the turnover of agents made building an engaged team difficult and often frustrating. Unable to find a corporate culture that fostered the growth and camaraderie they were striving for, they decided to create it instead.
While boutique-style brokerages are more common now, when Domus Realty began, there were some hurdles to overcome in changing the mindset that bigger is better and that national coverage was required for optimal performance. However, their local market knowledge and commitment to excellence soon proved that real estate is, and always has been, a local affair.
From the beginning, Domus Realty's focus was collaborative, and client driven. Gail and Sandy built their service model by focusing on five business pillars: integrity, dedication, professionalism, experience and understanding. By stationing the brokerage in the bustling south end of Halifax, they quickly earned a reputation for successfully moving high end properties. Their approach to internal culture was quickly recognized by affiliates in the industry, enabling the team to amass a strategic network including many prominent lawyers, accountants and trustees, who continue to be a strong support today. These initiatives allowed the brokerage to build on their foundation, create a strong referral network and a retain a robust client base.
Aside from this solid sense of cohesiveness and community, Domus Realty's unwavering focus on education set them apart from other brokerages. To join the brokerage, an agent was required to have completed or be enrolled in the prestigious Fellow of the Real Estate Institute (FRI) Designation program. Realtors with the FRI designation have acquired advanced skills and knowledge and have met nationally recognized business and ethical standards. It is a highly recognized standard of excellence and accomplishment! This level of education and expectation still exists at Domus Realty today, with all senior agents either holding the designation or working towards it.
The team's commitment to their community has long been an unwritten sixth pillar to their business. From the beginning, each team member was actively involved within the brokerage community and within their own individual communities as well. As a brokerage, Domus Realty established a charity fund that continues to this day, allowing the team to donate funds to local causes and events. In the past, the fund has contributed to accessible housing and local shelter programs. In more recent years, it has focused on offering local youth a brighter future through various initiatives.
In 2017, after 28 successful years, Sandy and Gail passed on the management and ownership to long-time agents Ernie Buote and Dawn Dauphinee. While they are both now retired, Sandy stayed on for a couple of years after the transfer. His exceptional knowledge and experience was invaluable to Ernie and Dawn during the transition period and he still provides advice from time to time when called upon.
As a boutique brokerage, the team is highly collaborative and prides themselves on open and honest communication with each other and their clients. From monthly meetings, to ongoing education, being at the top of the market and offering the highest level of service to their clients continues to drive their success. As recipients of the Don Hill Award and Citizens of the Year Award from REIC, this commitment to excellence hasn't gone unnoticed.
Today, Domus Realty strives to uphold the professional and ethical standard it has been known and respected for, for over 30 years. As a dynamic and spontaneous business in an ever-changing industry, Domus has consistently evolved to meet the needs of their clients. Many agents have worked with clients through various stages of their lives, which most attest, continues to be one of the most rewarding experiences of the job. As the industry changes, so does their focus and reach. Once known for their prominence in the south end of Halifax, Domus Realty's expansion can be seen throughout all areas of the Halifax Regional Municipality, offering the same quality of service and expertise from which they began.