Uncategorized
Domus Realty Turns 30!
3 min read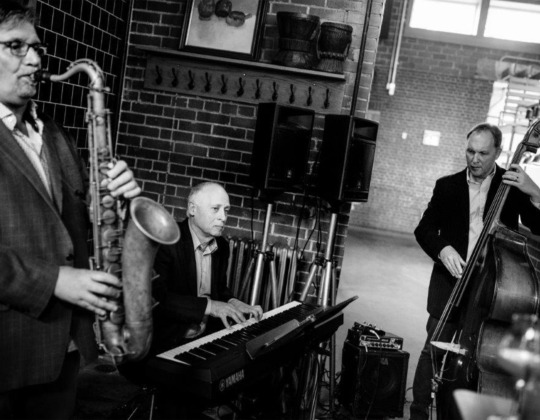 Domus Realty celebrated a major milestone on May 30, 2019, marking 30 years of serving clients in the Halifax area.
Domus was established in May 1989. From the pre- fax and cell phone days of stopping at phone booths to put together deals on the go, to the introduction of "new" essential tools and technology like the internet, MLS® online databases and electronic signatures platforms, the company has seen and embraced many changes over the past three decades. At the same time Domus has also retained the core values that have contributed to the company's success over the years: integrity, dedication, professionalism, experience and understanding.
Domus has been locally owned since its inception, when three Halifax-based REALTORS® joined forces. Current owners Ernie Buote and Dawn Dauphinee purchased the company in 2017. Both are Maritimers living in the Halifax area who have more than 30 years' combined experience in real estate sales. Co-founder Sandy Rutledge continues to be part of Domus' current group, which consists of eight agents, two licensed assistants and an office administrator.
Co-owner Dawn Dauphinee says she is proud of the company's team dynamic and their professionalism, which is marked by a dedication to their clients that is second to none. Senior agents at Domus have either earned or are working towards the prestigious Fellow of the Real Estate Institute of Canada (FRI) designation. A close-knit group, all Domus agents come in to their Spring Garden Road office daily, seeing it as a home base for communication and collaboration. "Our team is truly our biggest strength – and we approach everything we do in order to support each other so that, in turn, we can best serve our clients," says Dauphinee.
As members of the Halifax community themselves, Domus agents have become very involved in supporting community initiatives over the years. Since 2011, the company's A Home for Everyone program has seen a portion of every sale go to efforts for combatting homelessness in the Halifax area – with more than $170,000 donated by the team to local agencies over the past eight years. This year, the company is shifting its support to focus on organizations that support youth and provide them with opportunities to help them surmount a range of challenges, including homelessness or other circumstances that might lead to homelessness in the future.
Domus is also pleased to announce a gift of $5000 to Phoenix Youth Programs, which will be presented this week as part of the company's 30th anniversary celebrations. Domus' support of Phoenix Youth dates back to both organizations' early years.
"At Domus, our community involvement is an integral part of our work and is a huge source of pride for our entire team," says Ernie Buote. "Everyone deserves a good start in life, including a roof over their head but also hope for the future and tools to reach their goals. As we continue to serve our clients in the coming years, we also look forward to continuing to support community members in need and organizations that share our ideals."